Ambassador Yue Meets Mr. He, Vice Governor of Henan Province
(2018-10-27)
On October 26, Chinese Ambassador Dr. Yue Xiaoyong met with Mr. He Jinping, Vice Governor of Henan Province. Both exchanged views on China-Ireland local cooperation and friendship.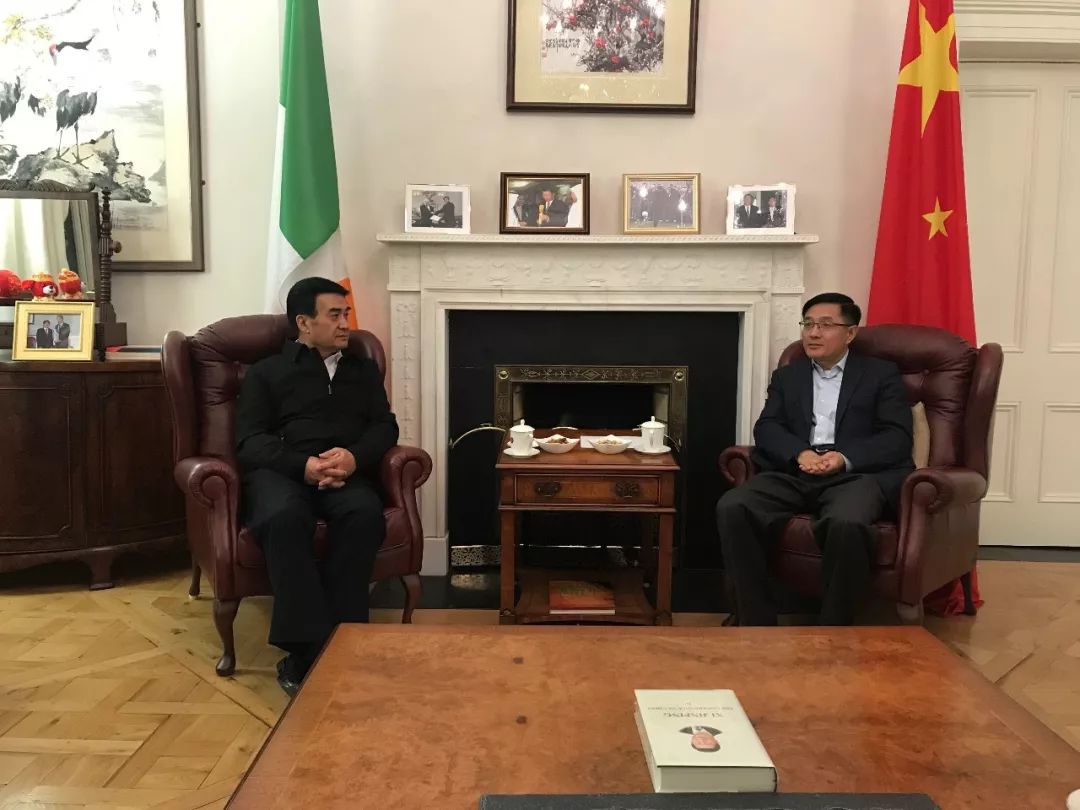 Ambassador Yue warmly welcomed Mr. He's visiting and introduced the latest development of bilateral relation between China and Ireland. Mr. He briefed his visiting to Ireland and Henan's implementation of Belt and Road Initiative. Mr. He appreciated the Embassy's efforts on facilitating local exchanges and said that his visit is fruitful, having deepened the friendship between Henan Province and County Roscommon and studied advanced experience from the Irish side. Ambassador Yue expressed readiness to support and serve for local exchanges between China and Ireland as always.
Also present were Mr. Shen Mingchun, Chief of the Political and Press Section and Ms. Jin Luolan, First Secretary of the Commercial Section of the Embassy.
During the visit, Henan Delegation hosted a promotion event for the tourism resources of the province and shared the wonderful offerings of the beautiful province with Irish people.