NSFC/SFI Joint Funding Projects Announced in Dublin
(2018-06-29)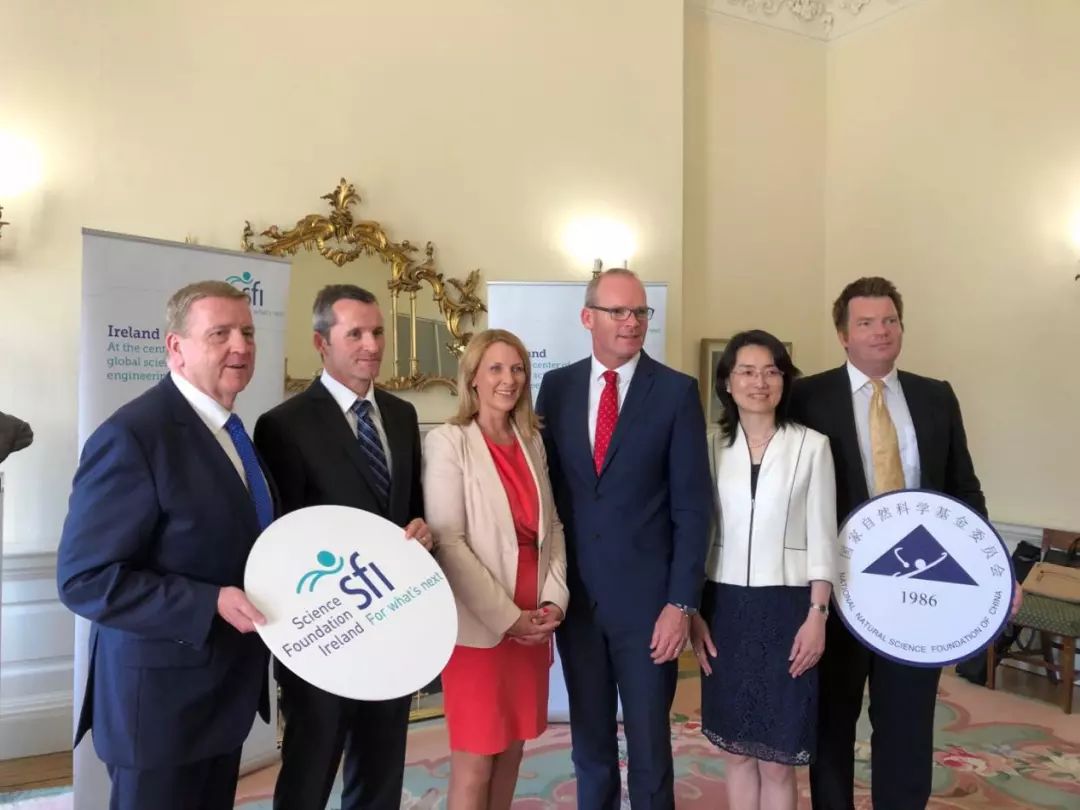 A formal announcement of the awards under the NSFC/SFI Partnership was made at Irish Department of Foreign Affairs and Trade on June 27th. Tánaiste and Minister for Foreign Affairs and Trade Simon Coveney, Minister of State for Trade, Employment, Business, EU Digital Single Market and Data Protection, Pat Breen, and Hua Yang, Charge d'Affaires of Chinese Embassy in Dublin, participated and addressed at the event.
After rigorous international peer review, eight projects will be funded over 12 million by Science Foundation Ireland (SFI) and National Natural Science Foundation of China (NSFC). The chosen projects covers research areas of wireless and optical communications, artificial intelligence, micro- and nano-electronics, climate change, green energy, and nano-materials for biomedical applications.
Congratulating the awardees, Madam Hua Yang, Charge d'Affaires of Chinese Embassy in Dublin, said: "Today's award symbolizes a good start of greater Science, Technology and Innovation cooperation between China and Ireland in the years to come. It is our belief and hope that, with concerted efforts from both countries, our cooperation in Science, Technology and Innovation will achieve more accomplishment, benefiting the well-being of the people from both countries and around the world."
President of the NSFC, Prof. Li Jinghai, also send a message of congratulation to the awardees.