"Taste of China" Event Held in Dublin by Chinese Embassy
(2018-07-02)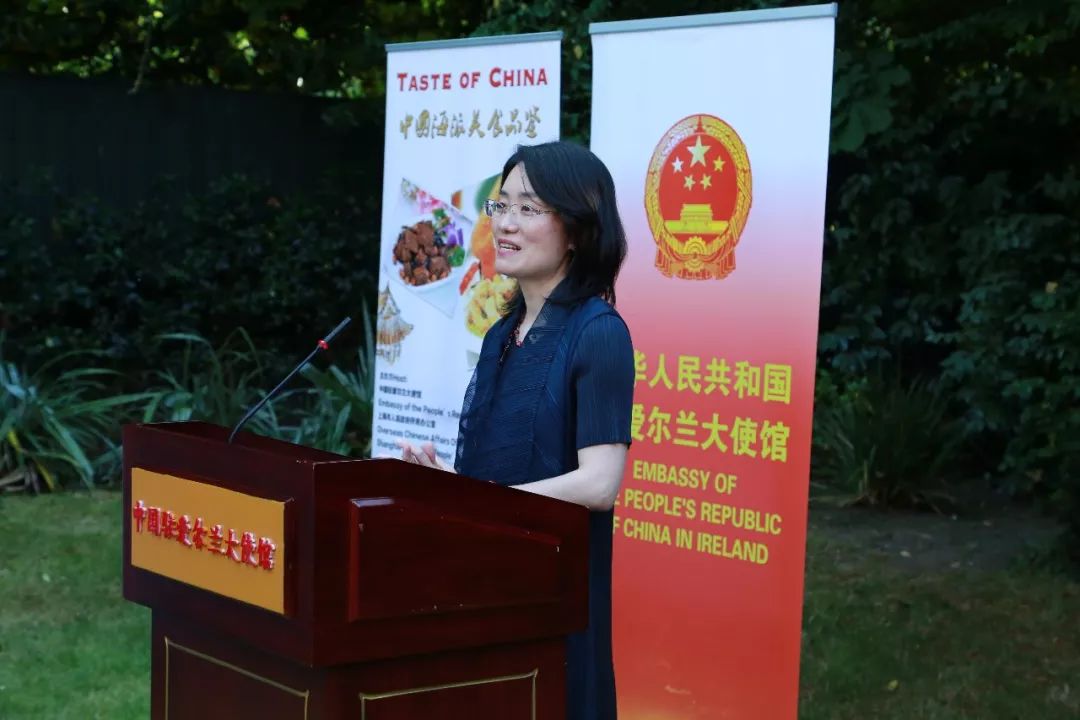 On Saturday evening, 30 June 2018, "Taste of China" -a cooking demonstration and food tasting event was successfully held at the residence of the Chinese Ambassador to Ireland. Around 100 invited guests from the Irish government, parliament, and other diplomatic missions in Dublin as well as leaders of the Chinese community in Ireland got together for the love of culinary art.

Also in attendance was Mr. Wang Bingnan, Vice Minister of the Chinese Ministry of Commerce, who was on a two-day visit to Ireland at the invitation of Madame Heather Humphreys, Irish Minister for Business, Enterprise and Innovation.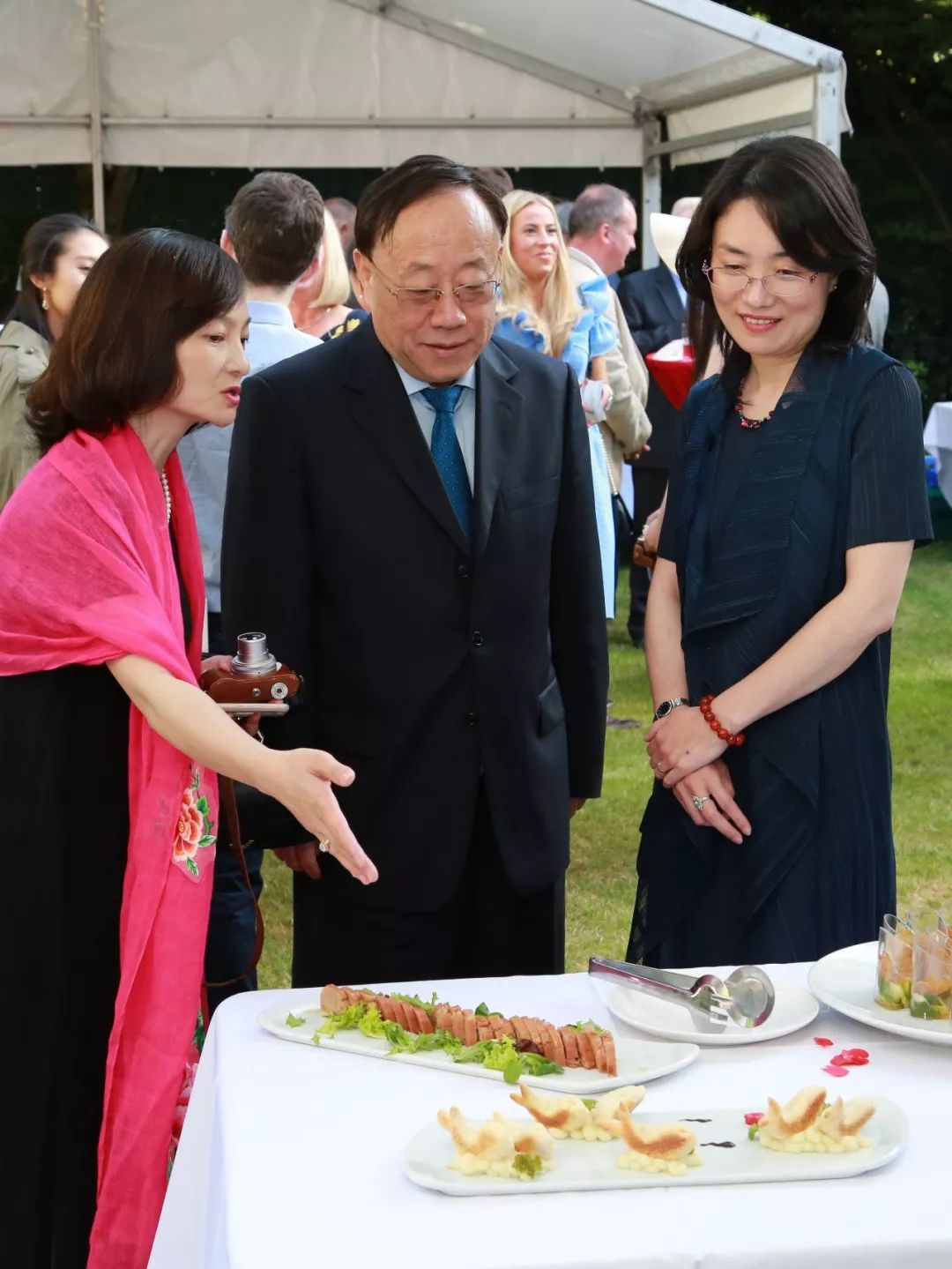 In her remarks, Chargé d'Affairs a.i. Mme. Yang Hua expressed a warm welcome to the guests on behalf of H.E. Ambassador Yue Xiaoyong and the Chinese Embassy in Ireland. Highlighting the long history and extraordinary heritage of the Chinese food culture, she reminded the attendees that all the eight major schools of Chinese cuisines have carried and embodied traditional Chinese philosophical ideas and concepts, such as valuing nature and cherishing cooperation.
Stressing the significant role of cultural exchanges between different countries in creating and sharing opportunities, Mme. Yang expressed her keen wish to see more cultural exchanges and mutual learning between China and other countries under the framework of the ambitious and increasingly popular "Belt and Road Initiative" (BRI), which aims at common development and win-win outcome through concerted and aligned efforts to strengthen international cooperation at the new era of globalisation.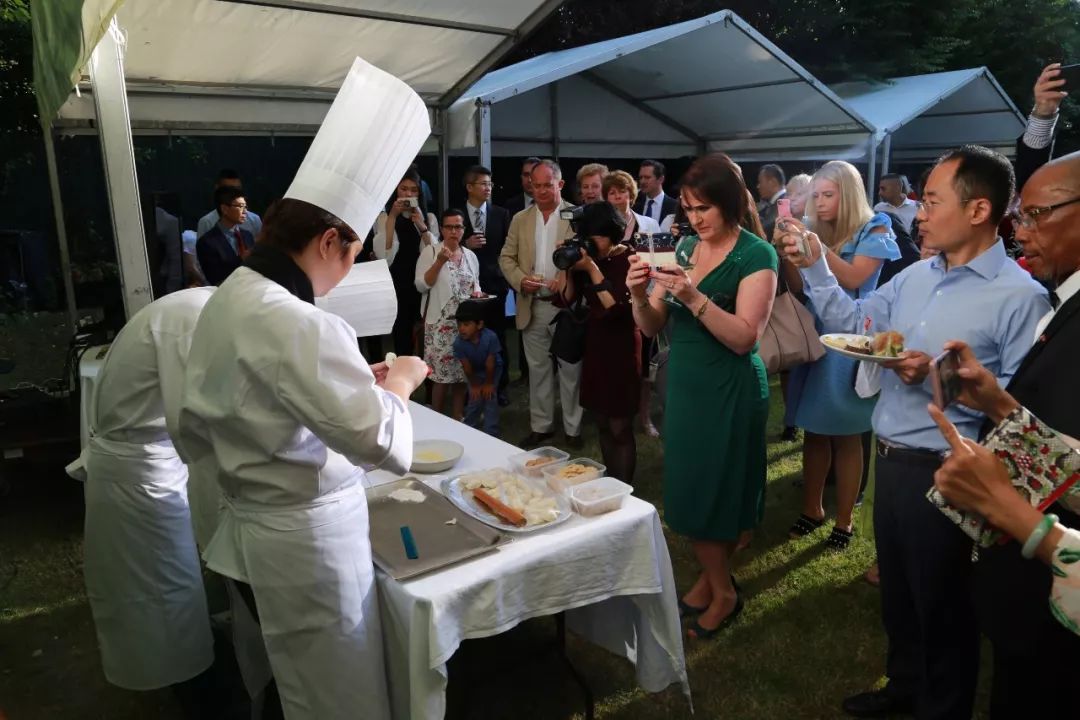 The master chefs from China made a fantastic show of the art of Chinese cooking and prepared a variety of typical Shanghai-style dishes, which won applause and admiration from the guests.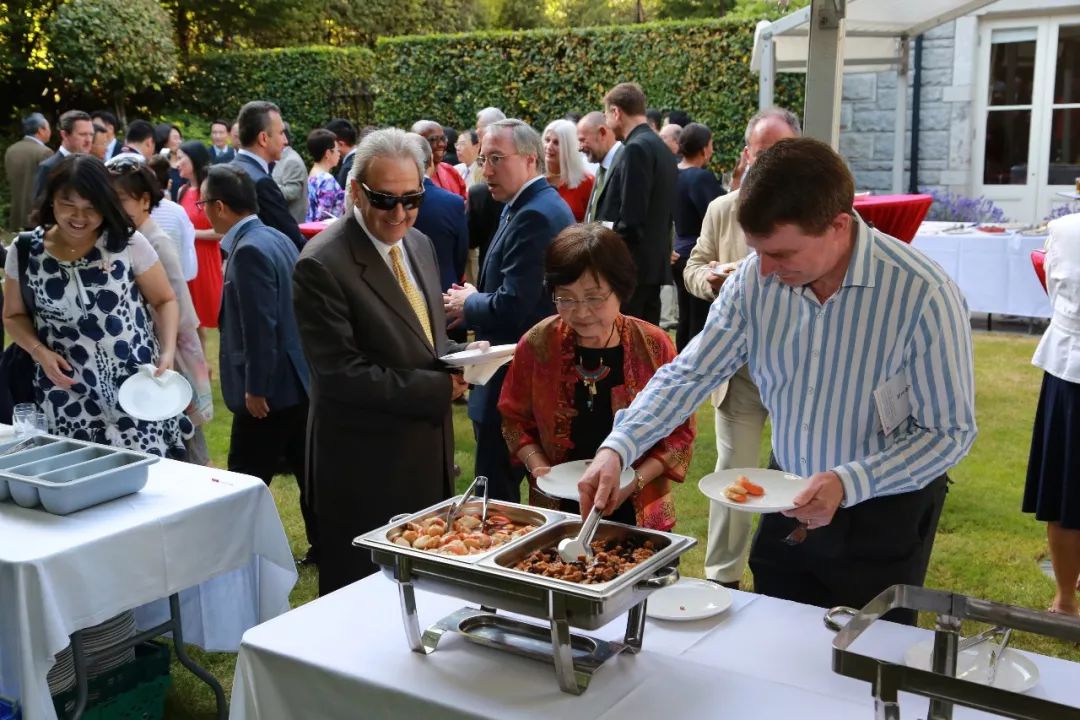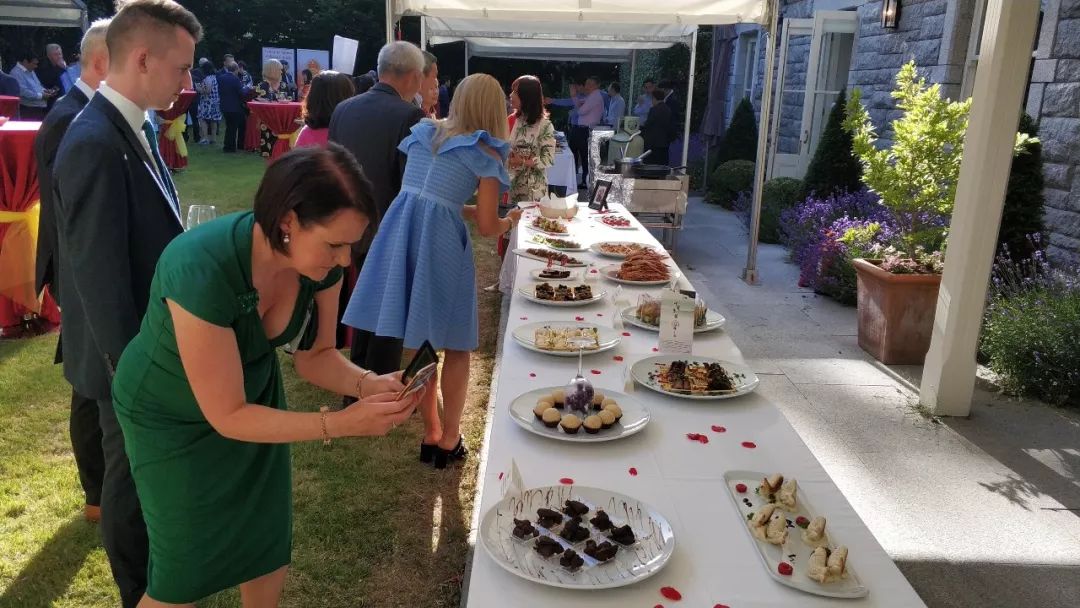 Fascinated by the rich Chinese food culture, the chefs' amazing cooking skills and the gratifying delicacies, many attendees said that they would welcome and rejoice in more eye-opening cooking demonstration events like this, and that participants would only be more supportive of enhanced exchanges and cooperation between their respective countries and China.